YONKERS: Luxury Apartments, Film Studios And New Schools Are Coming On Line As New York's Third Largest City Moves Forward
Image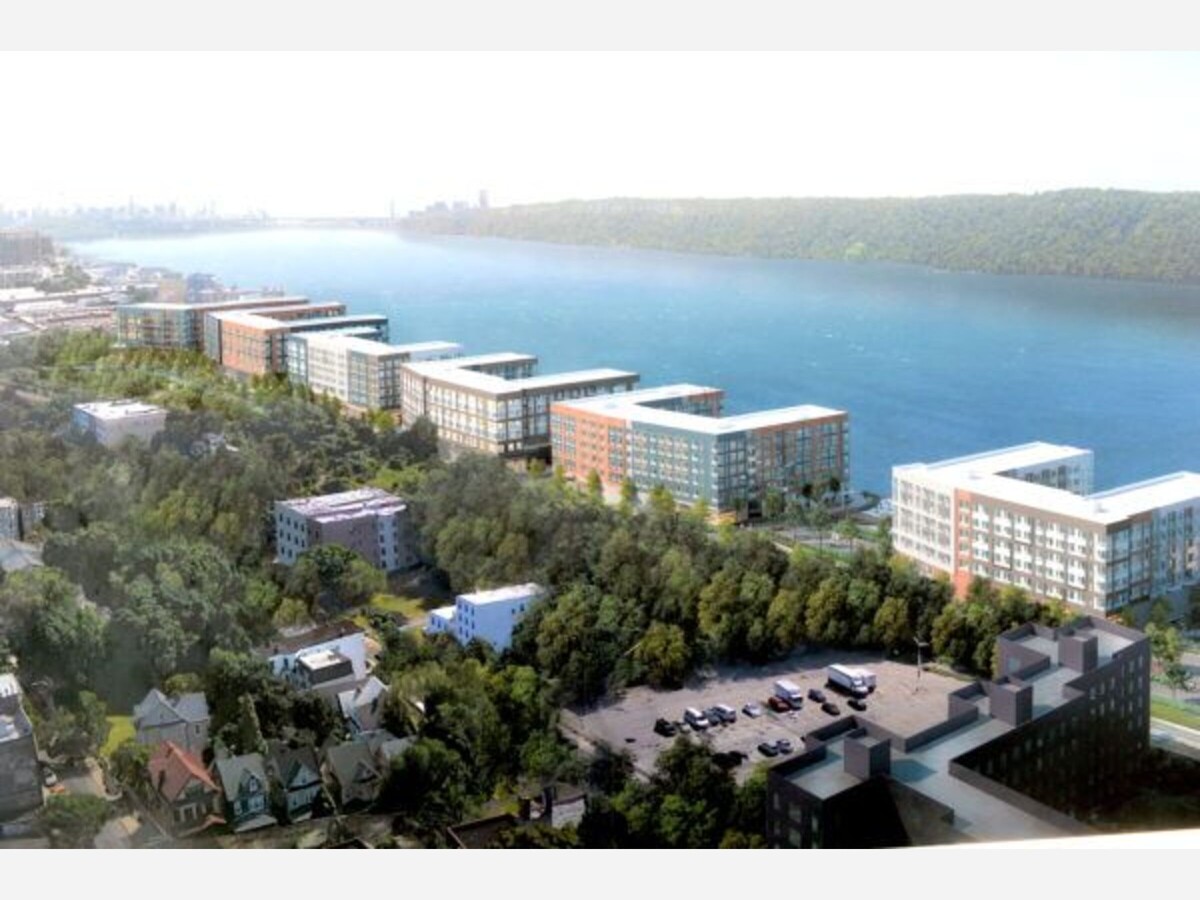 WESTCHESTER COUNTY, NY: Yonkers' development boom boom has brought new residents, new schools, new housing, new businesses and new jobs. 

ECONOMIC DEVELOPMENT: New York's third largest city has witnessed more than $4 billion in private investment in new projects leading to more than 9,000 multifamily units planned, completed, under construction or approved for development. 
YONKERS: Things started to change in the city of hills back in 2019 when MGM spent more than $800 million to buy Empire City Casino. 
Now its looking like the Empire City Casino, already the city's largest taxpayer and employer, will ascend to another level.
New York State has decided to grant three full casino licenses to downstate businesses.
MGM, which has already been flourishing as just a racino and racetrack to date, seems to be a favorite for one of those licenses.
The site has one of the largest gaming floors already and 97 acres of land, leaving MGM and Empire City Casino plenty of room to expand by adding more gambling opportunities but also hotel space and entertainment venues.
This year Lionsgate Studios started building near near the train station for easy commutes to New York city.
The campus, built by Great Point Studios and aided by tax incentives from the Yonkers Industrial Development Agency, has already generated jobs through its first phase.
The space, which launched this year with the filming of the series Run This World, features three soundstages, two of 20,000 square feet and one of 10,000 square feet; suites for actors; writers rooms; and a carpentry shop.
Plans call for an expansion that will allow for a back lot enabling filmmakers to shoot outdoor scenes, screening rooms, post-production areas and a grand total of eleven soundstages.
Great Point is also moving toward purchase of another plot of land in Yonkers which has city officials refering to Yonkers as "Hollywood on the Hudson."
Great Point Studio is also partnering with the city to build a school on the site that will focus on film.
In addition, the city is building a $56 million elementary school named for Supreme Court Justice Sonia Sotomayor.
Those schools are needed because the city, with more than 210,000 residents, passed Rochester in the last census to become the state's third-largest city.
But with all the newcomers, the city still has the lowest unemployment rate of large cities in the region.
And the city recently  added 10 police officers to the police force, the first time it has done that since 2001. 
Yonkers is in the midst of a building boom that includes adding 4,000 units at market rate>
 Hudson Piers, which just had a groundbreaking in May and is being handled by Extell Development Company; the $585 million project will become one of the region's largest mixed-use communities featuring 1,400 apartments, retail and a riverfront esplanade and a small public park.
It will be developed over six years in three phases.
This waterfront development is on old brownfield sites so this is not gentrification pushing out poorer residents and seniors.
Yonkers now has an ordinance that requires 10% of new units, of developments over 200 units, need to be affordable housing. 
The city has tallied 1,500 affordable units since 2013.
Once the center of a national controversy for its racist policies in public housing, Yonkers is trying to make things right in those aging buildings that often date back more than half a century.
In these public hosing buildings new kitchens with microwaves and dishwashers and new windows.
But, the school system was in dire need of repairs and upgrades and the city is currently 4,500 students over its ideal capacity. 
 Traffic is a concern as growth continues and there are many infrastructure concerns that residents have.