THE SIXTH BOROUGH: Yonkers Serves As The Gateway Between New York City And The Hudson Valley
Image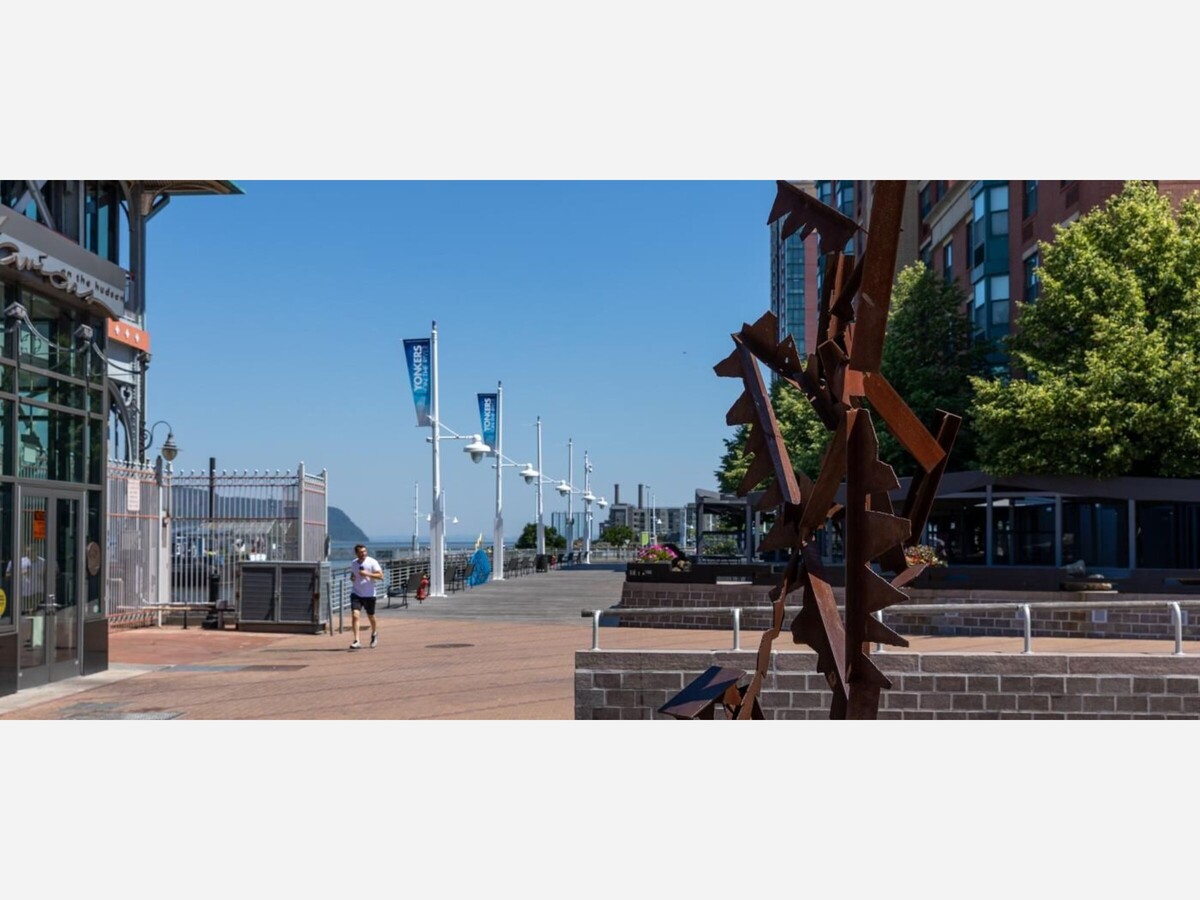 YONKERS (WESTCHESTER COUNTY) NY: Unlike many other comparable cities in New York State and the Northeast, Yonkers is growing.
Yonkers offers dozens of beautiful and historic neighborhoods, luxury waterfront living and housing for all incomes.
The city was ranked as one of the "Top 100 Best Places to Live" by Liveability.com.
Multiple Metro North Railroad stations serve Yonkers; five major highways connect Yonkers with the rest of Westchester County, New York City and beyond; and Yonkers has 4.5 miles of beautiful Hudson River waterfront.
The range of opportunity in Yonkers is astounding. Yonkers is Westchester's retail center, from the Central Park Avenue corridor, to the newly-renovated Cross County Shopping Center, to the upscale Ridge Hill shopping complex, to local small businesses, to the big box stores.
Yonkers is #WestchesterCounty's largest city located along the majestic #HudsonRiver and just minutes from #Manhattan.
The City of Yonkers offers diversity along with the best of shopping, fine dining, world class entertainment and is a popular filming location.
Yonkers Downtown-Waterfront District

With breathtaking views of #NewYorkCity and the #Palisades, luxury waterfront living, restaurants, shops, entertainment, parks and so much more, all within walking distance to the Metro-North Station, #Yonkers' vibrant Downtown-Waterfront District is a premier Westchester destination.
Shopping

#YonkersNY is home to one of the largest shopping corridors in the New York area.
From the newly developed Westchester's #RidgeHillShoppingCenter to Central Park Avenue to the Cross County Shopping Center, an amazing shopping and dining experience awaits you in Yonkers.
Entertainment

Watch the horses and enjoy a night of entertainment at Empire City Casino at Yonkers Raceway, or explore one of the many exhibits at the Hudson River Museum and don't forget Yonkers' beautiful Untermyer Park and Gardens.
Visit #VanDerDonckPark or tour Yonkers many historic sites including Philipse Manor and the #SherwoodHouse.
During the summer months, weekly live outdoor concerts at locations across the city are always a great way to spend the evening.
There is no shortage of fun in Yonkers.For more information about Yonkers, visit these sites:
For the latest news and information about Yonkers, be sure to follow the Hyper Local Yonkers Newswire; that is edited by Brian Harrod and has local news for Yonkers, NY continually updated from thousands of sources on the web. 
This is a community group where members share local news and where residents discus local community information and local cultural events.
https://www.facebook.com/groups/YonkersNewswire 
###
Brian Harrod is the publisher and editor of the RoundupNewswires.com news website, as well as, the New York News Center and over 100 hyper local news website and social media pages.
You can learn more about Mr. Harrod at BrianHarrod.com.