NYC TRANSIT NEWS: Former Yonkers Police Commissioner Named MTA Police Chief
Image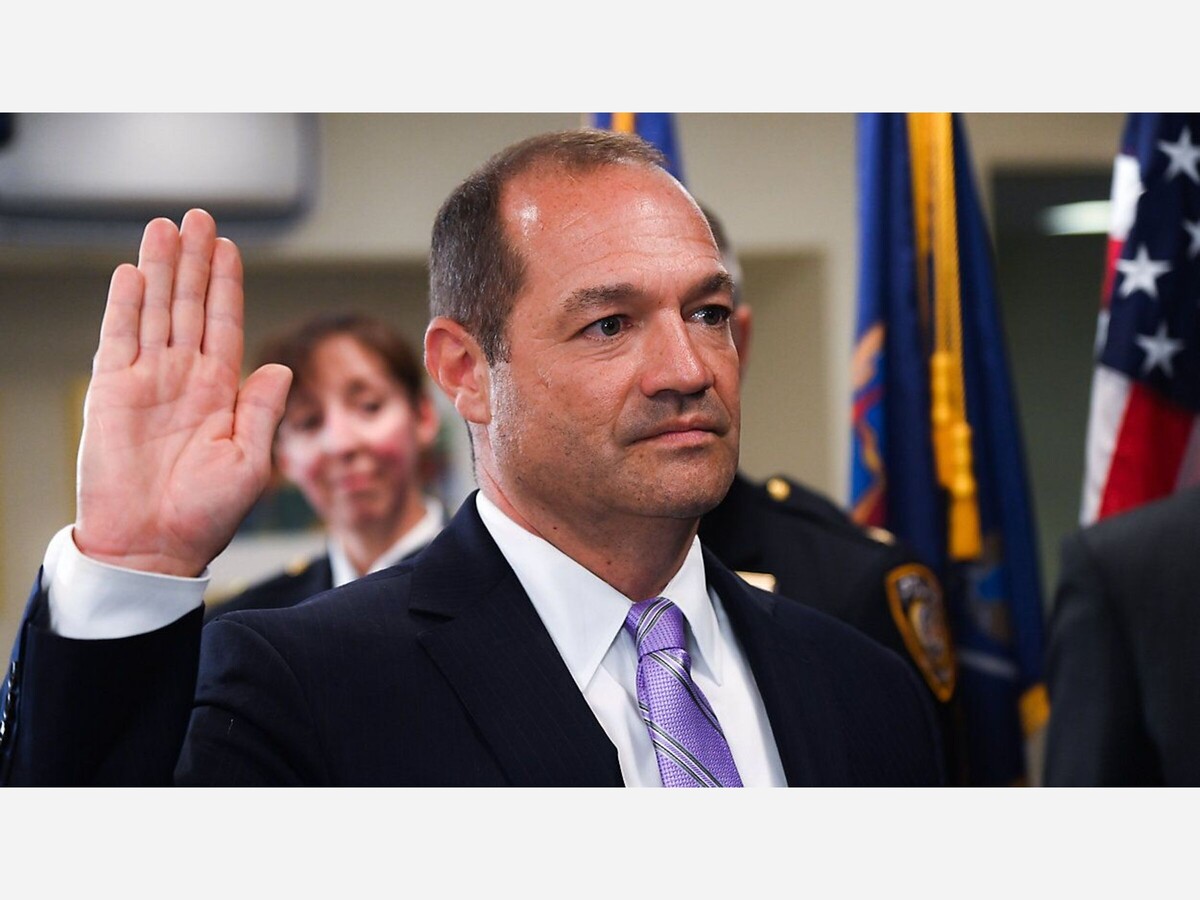 NEW YORK METROPOLITAN AREA: NEW YORK METROPOLITAN AREA: Former Yonkers Police Commissioner #JohnMueller was named the MTA's chief of police placing the 28-year #YonkersPoliceDepartment veteran atop the 1,000-member police force responsible for the security of the transit authority's sprawling network of commuter trains, subways, and busses.
The #YonkersPolice department has over 600 members on its police force.
Mr. Mueller's appointment came with the endorsement of state #Yonkers' State Senator Andrea Stewart-Cousins, #WestchesterCounty Executive George Latimer, The City of Yonkers Mayor #MikeSpano and a former president of the Yonkers Naacp.
A #YonkersNY native, Mueller spent time with the #NYPD before joining Yonkers' police department in 1994.
He served as he #YPD commissioner from 2019 until April of this year.... 
https://www.facebook.com/groups/YonkersNewswire/posts/3281067202150835/

COMMENTS FROM PUBLIC OFFICIALS: 
"Yonkers is the second largest city in the MTA region, and the Chief understands many of the same issues we are facing," said MTA Chair and CEO Janno Lieber. "His experience in leading and developing police operations, and his ability to effect positive change was what made him such a strong candidate." "
"John Mueller is everything the MTA needs to lead a growing police force that riders depend on to keep our transportation system safe," said MTA Chief Safety Officer Patrick Warren. "John's experience in leading and developing police operations, and ability to effect positive change was what made him such a strong candidate. In his time at Yonkers PD, he understood the importance of community collaboration that built trust and helped reduced crime nearly in half in the third largest city in the state."
"John has been a devoted public servant to the City of Yonkers," said Senate Majority Leader Andrea Stewart-Cousins. "John helped our residents feel safer. I'm happy to see John's ascent to MTA Chief of Police, a great responsibility and honor. I can personally attest that MTA riders' and employees' well-being are in good hands. I wish John well in this exciting new chapter."
"I have known John Mueller since he served in Yonkers' 4th Precinct, and I know he has the experience, temperament, and commitment to be a strong leader for the MTA Police," said Senator Shelley B. Mayer. "He is deeply devoted to the community and the people he is charged with protecting. He holds strong views about best policing practices but has always remained open to genuine dialogue and new ideas. He knows that his primary job is to keep the people he serves safe under a system of justice that treats all equally and unbiasedly, and I am confident he will be a terrific Chief."
 "John Mueller brings expertise, leadership and a commitment to innovation to the M.T.A. and I congratulate him on his appointment," said Yonkers State Assemblyman Nader Sayegh. "Yonkers is one of the nation's safest cities of our size, and John's focus on modern policing methods and increased community engagement that produced results in Yonkers will serve the riders of the M.T.A. well."
"John Mueller is an exemplary policeman with a long track record of proven, effective leadership," said Westchester County Executive George Latimer. "A track record he earned in Yonkers rising through the ranks and dedicating his life to protecting its residents and visitors. Now at the MTA, John will bring the same smart, focused policing to protect the millions of riders they serve each year. I congratulate John and the MTA on this new role."
"John Mueller is an exemplary police officer in every way, serving 28 years for the residents of our city with honor and respect," said Yonkers Mayor Mike Spano. "As Commissioner, he strategically led Yonkers Finest to become one of the top police departments in the nation, making us one the safest cities of our size with his laser–focus approach to fighting crime, including increased community engagement and precision policing. I am confident his transparent and dedicated approach to law enforcement will transition well to the MTA Police in providing greater public safety for all."
"When I was elected, John Mueller was one of the police officers that I reached out to because I wanted to bridge the gap between the community and the police department. John took that mission head on," said Yonkers City Council Majority Leader Tasha Diaz. "He made a very impactful statement on Yonkers, and while it was sad to see him go, we're confident the city's progress can continue because he has trained the people underneath him so well. New York City is getting an asset and will see what he did for Yonkers, and he is going to implement that for New York City."
"I had the pleasure of working with John over the years and can say he raised the standard for law enforcement leadership," said Lt. Charles Walker, Yonkers Police Department and President of Yonkers Guardians Association. "John's work in the aftermath of the George Floyd incident is what I am most proud of. He set the tone, leading from the front on how police and the communities they serve can work cohesively to impact necessary change. That willingness to hear people out and work with community organizations will serve him well wherever he goes and what makes him such an effective leader."
"John has a clear understanding that working together with the people is the proper way of policing the community," said Luis Muniz, Founder of the Westchester Hispanic Law Enforcement Association and President of the Yonkers Hispanic Culture Foundation. "The discussions I would have on a national level at White House roundtables about law enforcement following the Ferguson incidents were the types of conversations I was already having with John on a local level. I always looked forward to those conversations because I always knew I would get a straight answer from John and walk away feeling like I have been heard."
"When John and I first met, I quickly realized he was an authentic person that cared deeply about his community," said Karen Edmondson, Former NAACP President of the Yonkers Branch. "John welcomed outside advice to improve community relationships and thought of innovative ways to address diversity concerns within the police department. This showed me just how progressive a police commissioner he was, and I know he will bring those same values and approaches with him to the MTA."